Issue #1 - Kodama Shuzō sold, Saga flooding, Dassai recall, New rice strains, China market, New gov. strategy for export, Sake grading changes
Know More. Appreciate More.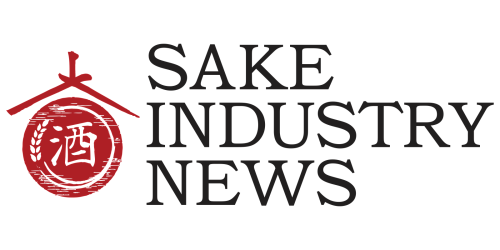 ---
Out of financial despair, a new brewery is born
Popular, yet financially embattled Yamaguchi brewery, Kodama Shuzō has been bought out by solar power system manufacturer, Chōshū Industries. Under new management, the brewery will now be known as Chōshū Shuzō.
Their main label Nagato Kikugawa will remain unchanged, however they are expecting to announce a new label in the coming months. Other changes have already begun. A new brewing plant is being built, with construction expected to be completed by December.
Test brewing will begin around April with new sake available by autumn 2020. Newly appointed tōji, Miki Fujioka brings a wealth of experience having previously brewed at Zaku (Mie) and Kawatsuru (Kagawa).
Fujioka said of their beginnings, "we're starting from zero, so our first step is to establish a system and rhythm to allow us to brew quality sake". Fujioka says she looks forward to making sake with soft aromatics and a nice, crisp finish - the type of sake of which one doesn't tire of drinking.
While they will be using Yamada Nishiki initially, Fujioka says they hope to branch out to local rice, Saito No Shizuku and local yeast strains in future brews.
N.B. A recent example of a positive merger/acquisition in the sake industry. The tōji, Ms. Fujioka, is very skilled and has wonderful potential. High expectations surround this kura!

John Gauntner
---
Heavy August rain causes flooding in Saga
Flooding brought on by heavy rain at the end of August, has caused an estimated ten million yen (US $93,000) worth of damage to four breweries in Saga prefecture. Yasunari Nonaka of Azumatsuru Shuzō said that they were forced to evacuate their house and brewery on August 28.
By the time he was able to return, the water levels had subsided after reaching 40cm, destroying a cooling facility, flooding a newly dug well, and washing away 10% of stored sake.
Supporters from surrounding areas in Kyushu rallied to help the breweries affected, by buying up as much of their sake as possible, leaving stores with empty shelves.
Other volunteers helped with the mammoth task of cleaning up the brewery, helping with draining all the water and disinfecting the plant.
Although the flooding has set back their scheduled starting date for this season's brewing by a few weeks, brewery workers have employed their old well and water pump for water access and Nonaka says they look forward to repaying their loyal supporters by making some great sake.
Mado No Ume Shuzō, Tenzan Shuzō, and Koyanagi Shuzō also suffered various degrees of damage due to flooding. Outside of the breweries, several sake retail stores that were flooded have had to return sake to breweries due to water damage*.
*Bottles that were been completely submerged cannot be sold and are therefore returned to breweries to dispose of the contents.
N.B Undeniably, the climate changes of recent are bringing much stronger weather conditions to Japan, and the sake industry as well as the agricultural industry are feeling the effects. This too, will play an increasingly large role in the sake industry in the future.

John Gauntner
Source - Saga Shimbun
---
Dassai orders massive recall of incorrectly labeled sake

In what could prove to be a costly exercise, Asahi Shuzō has recalled 260,000 bottles of Dassai due to inconsistent alcohol levels. The anomaly was detected during quality control procedures but a significant amount of bottles had already been shipped with labeling indicating inaccurate alcohol levels.
While, most Dassai sake is labeled as containing 16% alcohol, the recalled bottles contain varying levels from 12-17%. Four varieties from the Dassai line-up have been recalled including Dassai 39 and Dassai 45 that were brewed in the periods of April, May and July.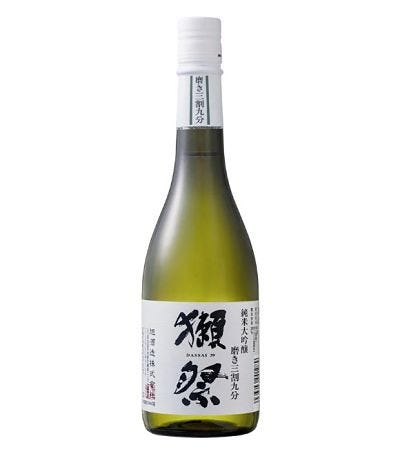 The brewery has stated they believe the anomaly occurred due to brewery workers not mixing the sake correctly after water additions. Estimates are coming in that the whole incident could cost Asahi Shuzō upwards of JPY 650 million (US $6 million) if they decide to dispose of the recalled bottles.
Many on social media sites are calling for the recalled sake to be released under alternative labelling, as there is believed to be no health risk to the sake.
Dassai is already in short supply in the marketplace both locally and abroad and there is fear further shortage could send net auction prices soaring.
N.B Actually, that shortage is already making itself felt in the US!

John Gauntner
---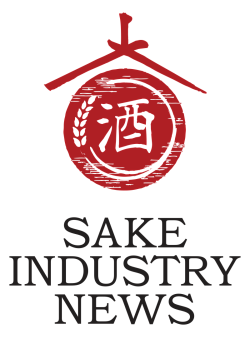 ---
New rice varieties popping up across Japan
The number of sake rice varieties has doubled in the last 20 years with over 100 different varieties now available to brewers looking to express regionality in their sake.
Recently developed strains; Ishikawa #68* (Ishikawa), Sakahomare, (Fukui), and Fukushima Sake #50 (Fukushima) will be available in 2020 for brewers to use.
Other sake rice produced in the last two to three years include Sankei Nishiki (Nagano), Yumesasara (Tochigi), and Hyogo Sake 85 from the birth place of Yamada Nishiki, Kato City, Hyogo.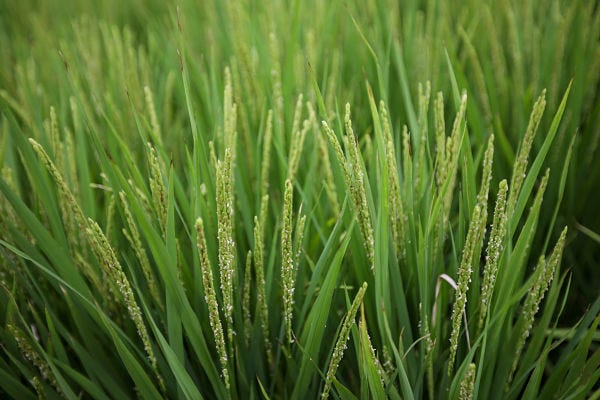 Developing a new sake rice is a far from simple, often taking in excess of ten years of trials and experimentation before being released to the industry for commercial brewing. Sankei Nishiki started its effort in 2003, and Ishikawa Sake #68 in 2005. 
Brewers are hoping these new rice varieties will help create a stronger sense of terroir and locality that will help the appeal of sake overseas.
The National Research Institute of Brewing has been instrumental in helping the research along by providing feedback on sake produced with the new rice through careful analysis.
*Also covered in SIN Pre-Issue #3
N.B Look for a more in depth article on new rice development from me in an upcoming issue of Sake Industry News.

John Gauntner
---
Popularity of sake in China continues to soar despite huge price hikes

Chinese have long taken a shine to Japanese animation, but sake is fast becoming the nation's second favorite Japanese import.

Following in the wake of the washoku boom, sake has become increasingly popular as more Chinese discover high quality sushi and other Japanese foods. Also, a drop in popularity of the local tipple baiju (a high-octane spirit which younger consumers tend to find overpowering) and a huge increase of Chinese tourists heading to Japan and experiencing nihonshu firsthand, has seen sake soar to the top of the list of preferred beverages.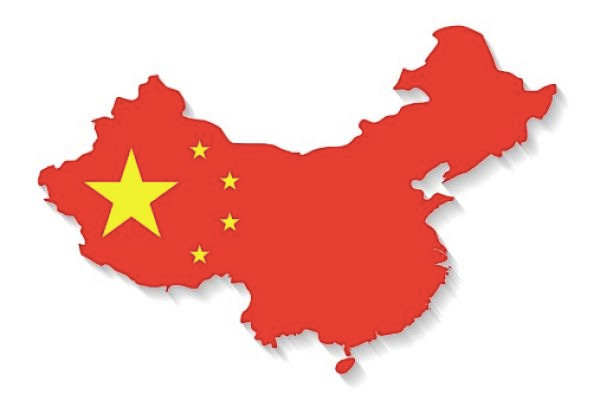 This all comes in spite of the steep prices facing Chinese consumers. Restaurant prices for a bottle of 720ml hover around double the retail price in Japan. Like many countries, China's import duty weighs heavily on the price of sake, coming in at 40% (shōchū, by comparison, is only taxed at 10%). Apply a further 10% for consumption tax and the price begins to add up.

Since 2008 sake imports have increased 8.6 fold in volume and 12.9 times in value. Imports for 2019 are already showing an increase of 53% over 2018. While the USA remains the largest market for sake exports, China is closing in fast.

This year saw the second convening of 'SAKE-China'. Set to be an annual event to find the year's top sake, 2019 saw 1400 evaluators gather to determine this year's top sake. 40 brewers* from across Japan submitted 108 different brews for blind tasting with the Born (Bon) of Fukui Prefecture taking top honors for their junmai daiginjō.

*Participating breweries excluded those from Tokyo, Fukushima, Miyagi, Tochigi, Saitama, Niigata, Ibaraki, Gunma, Chiba and Nagano, due to import sanctions held against them since the 2011 nuclear reactor disaster.
---
Government panel tasked with sake branding strategy for export market
Japan's National Tax Agency recently held the first meeting of its panel of experts to discuss labeling and branding strategy to boost the country's exports of the Japanese sake.
Professor emeritus at Tokyo University of Agriculture, Takeo Koizumi, is chairing the panel.
Also in attendance was former national soccer representative Hidetoshi Nakata, who has been an active supporter in recent years of the sake industry through his promotional venture, Japan Craft Sake Company. "We can't expect sake to sell internationally just on the breweries' efforts," said Nakata. "If the government gets on board we will see real changes."
He also expressed his belief that one of the issues facing export is the condition in which sake is shipped, "If we can ship sake so that it arrives in its optimal condition, people will drink it."
Sake exports have been on the increase for nine consecutive years, however it is believed an effective branding strategy is needed as consumers focus more on specific sake products to match with food, and the backstories and brewing practices of breweries in addition to ingredients and technical specs.
The panel is expected to put forth their suggested strategies in December.
---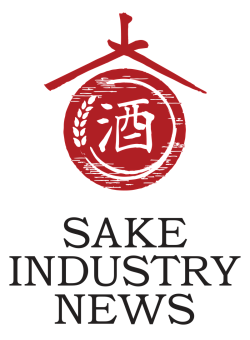 ---
Changes on the horizon for the sake grading system?
By John Gauntner
Over the past couple of years I'm seeing more and more premium sake to which a grade is not affixed. In other words, sake that is of premium quality based on price, quality and ingredients, but which has not been assessed a grade by the brewer. In such cases, if a sake is not graded as honjōzo, junmai, nor one of the four grades of ginjō, this makes it futsū-shu by default.
Other brewers are moving toward promoting sake in ways such as attention-grabbing naming and creative packaging, or focusing on some notable characteristic (such as brewing method or rice variety) as the selling point, relegating the grade to a small mention on the back label.
This has led to discussions in which I have heard rumors on multiple occasions (from more than one brewer) that the current system of sake grading might be on its way out. Some forecasts suggest it could disappear in as quickly as ten years. Of course, at this stage all this is merely industry whispers and may prove to be groundless. But the rumblings have started.
Why would brewers do this? What benefits are there to abandoning the current system?
Before looking at that, remember that listing the grade on the bottle is optional. Brewers do not have to assign a special designation of tokutei meishōshu, (i.e. honjōzo, tokubetsu honjōzo, junmai-shu, tokubetsu junmai-shu, ginjō, junmai ginjō, daiginjō or junmai daiginjō). And if they do not, it is automatically futsū-shu. Note, futsū-shu means normal sake, i.e. not specially designated as anything premium, and is the default, the lack of a grade, rather than really being a grade in itself.
The current tokutei meishōshu grading system was phased in between 1989 and 1992, and originated as an industry self-regulated system before it became law. The goal was to help consumers understand what was in the bottle and why they might enjoy it.
But the current tokutei meishōshu system had a predecessor, the kyūbetsu seido, which was established in its original form in 1943, and modified to its current form in 1949. Under the kyūbetsu seido, seimai buai and whether or not a sake was made using added alcohol or not were irrelevant. There were three grades, the default Nikyū (second class), Ikkyū (first class) and Tokkyū (special class). The latter two of which required the sake to pass a tasting test by government tasters.
The goal of this was to improve sake sales (and therefore government sake tax revenue!) by encouraging the production of more premium sake and making it clear to the consumer what was premium and what was "regular". And while Ikkyū and Tokkyū sake were of course in general better than their Nikyū counterparts, consumers paid more, as the tax on those premium grades was higher. The system worked - at least in that era.
However, it started to lose its significance for a handful of reasons, such as some brewers not submitting their sake for assessment – even if it was good enough – so that they could keep prices lower for loyal and knowing consumers. While there were other reasons, this one has gotten the most press over the years.
Starting in the 70s and into the 80s, the industry itself - independent of the government, formed standards upon which they agreed to make things like honjōzo, junmai-shu, ginjō and daiginjō. These gained traction and support in the market, and eventually the government adopted these classifications and make them law.
But many brewers in the industry are sensing that the tokutei meishōshu system too, is beginning to be more of a liability than a boon. As a result some courageous brewers are slowly beginning to distance their sake from this system.
Again, to reiterate, this is not a trend, nor a movement - at least, not yet. It's just a few brewers, and a handful of products. But the precedent has been established. 
But why are they disenchanted with the current system?
Because it limits them in many ways, not the least of which is revenue and profitability. These days, with so much transparency of information, distributors and consumers both know the rice and seimai buai of any given sake. And far too many distributors and retailers in particular will buy on spec, not on quality or flavor and aromatic profiles. 
In other words, a convention has arisen as to what the price range should be for a junmai ginjō made with (for example) Yamada Nishiki milled to 60%, and it is very hard for a brewer to charge more than that. It just won't sell when there are so many others with the same spec that sell for less. This can limit brewers' profitability. And believe me, we all want the brewers to be profitable.
So even if a brewer puts in more effort behind the scenes and uses a more cost intensive process, what they can charge is limited by perception that is dictated by the definition of grades. As such, it has outlived its purpose - at least from the view of some brewers.
However, there is obviously a huge downside to all this. Should the current system be abolished, how will consumers know what is good and what is not? Certainly most brewers can and likely will continue to provide information like rice, milling and more. And even though we all know that we cannot depend on such information, they can be useful.
But of even more concern is the overseas market. So much overseas sake education is founded on the grades and their definition. It's the devil we know. Were these to be summarily eliminated, it is hard to imagine the effect on overseas education efforts and worldwide sake sales.
So, in truth, I do not see the system completely disappearing. But I do think more and more brewers will decide not to play the grade game, and hopefully it will add some vigor to the industry, make it even more interesting to consumers, and of course benefit the brewers as well.
However, nothing is set in stone. It remains to be seen whether this is the start of a new movement and the beginning of the end for the tokutei meishōshu grading system. For now it remains a rumor, albeit one gleaned from brewers, and one worth staying tuned to.
John Gauntner