Issue #3 - Sasaki Shuzō's Comeback, Nishinomiya Nihonshu School, Yamada Nishiki Hastily Harvested Before Typhoon 19 Hit, Koganei Shuzō Dam Sake, Gozenshu Omachi Project, Sake Trends.
Know More. Appreciate More.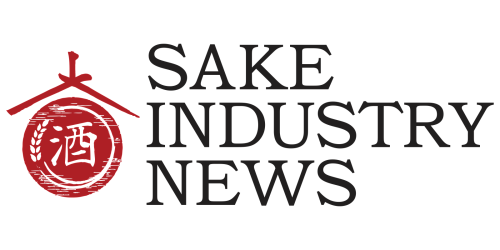 Know More. Appreciate More. Subscribe today!
Now for the news …
---
Sasaki Shuzō's Triumphant Comeback 8 Years After Tragedy
Miyagi- Sasaki Shuzō are back in business on their original site after eight and a half years of rebuilding following the 2011 earthquake that shook the Tōhoku region. In the Yuriage area, where the brewery is located, around 700 people died in the quake and ensuing tsunami. Sasaki Shuzō CEO, Hiroshi Sasaki, said, "We thought we were looking at ten to twenty years to rebuild, but here we are."
After the devastation of the earthquake, brewing resumed on a miniscule scale of 18,000 liters per year (100 koku) in a makeshift brewery in an industrial area about three kilometers from the original site. Now, with the new, two-story, steel-framed brewery complete, Sasaki looks forward to returning to the annual output of 72,000 liters (400 koku) they enjoyed prior to the quake. The brewery will be open to the public with tours set to be available as well as sake seminars and tastings in their multi-purpose event space. There is also a retail space with not only sake, but local seafood also available. "I wanted to recreate the old image of local fishermen drinking local sake in Yuriage," says Sasaki.
However, Sasaki says their first order of business will be to brew their flagship honjōzō Hōsen Namino Oto produced with local rice - a favorite among the locals.
Sasaki Shuzō was founded in Yuriage in 1871, and has brewed continuously until the earthquake. At the time of the disaster, Mr. Sasaki escaped the tsunami by climbing on to the ten-meter high roof of the brewery. "I wanted to rebuild immediately following the tsunami," says Sasaki. "There was never any doubt that we'd rebuild. Now, I hope we can continue to convey the beauty of our town, through local sake."
N.B With the sake industry in the Tohoku region having been so heavily affected, it is encouraging to see a kura with such determination, grit, and love for their product. I will for sure seek out Hōsen Namino Oto as soon as it is available.
John Gauntner
---
School's In For Nishinomiya Sake Devotees
Hyogo- The Nishinomiya Nihonshu School annual event launched on October 5th with a celebratory ceremony at Nishinomiya Shrine Hall. Around 100 attendees took part in the city-run event designed to help promote the culture, brewing traditions, and history of Nishinomiya breweries.
The event, which has been running since 2013, will continue through till January next year with specialists from Hakushika, Nihonsakari, Shirataki, and Ōzeki among the lecturers providing master classes, brewery visits, and guided tastings. At the opening ceremony, Mr. Akio Tatsuma, "headmaster" of the school, said, "To love Japanese sake is to love Nishinomiya, our home town." He added, "We hope the event will help attendees sharpen their senses and become brilliant sake scholars."
Following the opening, a lecture on dissecting current market trends and the future of the industry was given. Consumer tastes shifting towards more high-end sake and the back-stories behind the producers, were some of the points raised.
The Nishinomiya Sake Brewery Renaissance and Food Fair was also held nearby to coincide with the festivities.
N.B Lest we forget, Nada is the leading neighborhood of the sake industry, in history, technological contributions, a clearly enjoyable style, and of course volume. All sake fans need to get there at least once!
John Gauntner
---
Yamada Nishiki Farmers Hastily Harvest Before Typhoon 19 Hits
Hyogo- When reports came in that Typhoon 19 was expected to hit on October 12th, the farmers in Kita Harima, an area renowned for consistently producing some of the best quality Yamada Nishiki in the country, decided to harvest on October 10th, several days earlier than planned.
Yamada Nishiki is a comparatively tall and heavy rice strain with a tendency to wane under the weight of the grains, making it susceptible to damage from strong winds. If the stalks fall, the ears may come into contact with water causing germination. Farmers consider typhoons a serious adversary to Yamada Nishiki.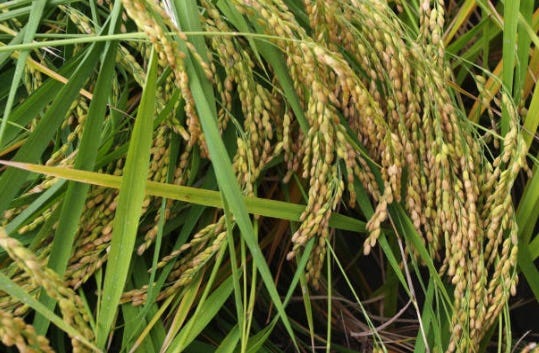 In Yokawa, Miki-city continues to use the village rice system (muramai seidō) where each growing district is contracted to a specific brewery. Tomioka Agricultural Co-op, which is contracted to Kenbishi in Nada, originally planned to harvest between October 12th and 14th, but was forced to complete 2ha of harvesting on October 10th. The rush meant calling in unrostered employees to help complete the work before the weather turned.
Mr. Nishihara, head of the Co-Op said, "Last year we suffered quite a lot from typhoons and long rain, so this year we hope we can protect the rice so breweries can make the best possible sake."
---
---
More Dam Sake On The Shelves
Kanagawa- It appears last issue's report on sake aged in dams is more than a one-off (although, we'll hold off on calling it a trend just yet. See JG article below).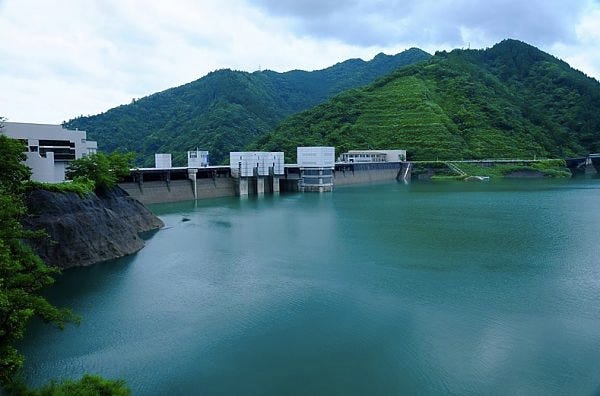 Koganei Shuzō in Kanagawa, have released their Sakari Masu dam-aged tokubtesu junmai genshu and ginjō genshu. Matured in Miyagase Dam, located in central Kanagawa Prefecture, the sake was stored in 1.8 liter bottles for five months in tunnels of the dam that were originally used for checking conditions and maintenance. The surrounding cool dam water keeping the temperature at a constant 10°C all year round and the lack of UV light provides a stable environment for maturation. This is the first dam-matured sake in the Kantō Region.
The sake has been rebottled into 720ml bottles with 5000 bottles released for sale. The tokubtesu junmai will retail for 1700JPY plus tax and the ginjō will retail for 1600JPY plus tax.
---
Gozenshu Omachi Project Aims To Create Uber-Premium Sake
Okayama- Tsuji Shuzō, producers of Gozenshu, have announced the Tokujō Omachi Project together with local Omachi rice farmers to help promote the region and its prized rice. Okayama Prefecture has long been considered the best location for growing Omachi, with 94% of the 2700 tons of Omachi rice in the country grown there. However, breweries from outside prefectures snatch up 85% of that production.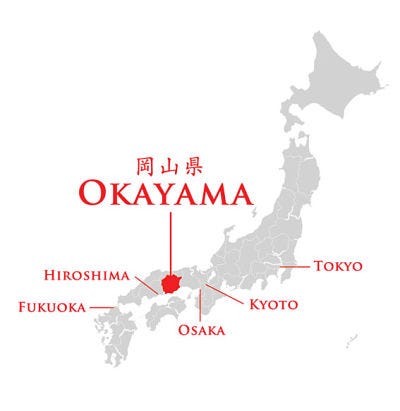 Rice that is assessed by government agencies is awarded a rank ranging from lowest to highest:
Level 3 (san tō)
Level 2 (ni tō)
Level 1 (ittō)
Special Designation (tokutō)
Premium Designation (tokujō)
Until last year, Omachi had never been appraised at Tokujō level. Despite, Omachi's popularity with brewers, it is notoriously difficult to grow, which in turn hinders its grading, usually averaging a grade around Level 3-2. After last year's history-making Tokujō Omachi was bought and used by Kiyashō Shuzō, a popular brewery* outside of Okayama, attention and interest in the rice and region peaked.
However, the brewers at Tsuji Shuzō and the rice farmers of Okayama feel they know Omachi best and decided for this year's harvest, they should "keep it local" and produce an original Okayama Tokujō Omachi sake.
Together with the experienced Okamoto family, who have been growing Omachi for two generations, Tsuji Shuzō hopes to create the penultimate Okayama junmai daiginjō using Tokujō Omachi.
Release is planned for June 2020 with an expected retail price of 50,000JPY for a 720ml bottle.
*Mie brewery Kiyashō Shuzō produced last year's Jikon Tokujō Omachi junmai daiginjō. Bottles might be difficult to track down, although it can be found on Amazon for upwards of 70,000JPY(!) per 720ml.
---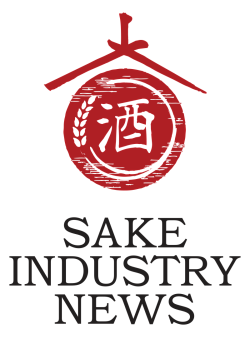 ---
Industry Stirrings...
Tochigi- A local sake made from rice used at a ceremonial offering has become an overnight hit, selling through one month's worth of stock in one day. The humble junmai, made by Utsunomiya Shuzō, comes under their Shiki Sakura label and is named after the rice, Tochigi No Hoshi. Recently, Tochigi No Hoshi was chosen to be used in a ceremonial offering to the Gods as part of the commemoration marking the change of Emperor. Once word got out that there was a sake available that used this hallowed rice, consumers descended on local sake stores cleaning out stocks and sending the brewery into chaos as they scramble to meet demands.
Niigata- Organizers of Japan's largest sake festival, Sake No Jin, have announced that as of next year, the event will no longer be an 'all you can drink' system. In years gone by, the two-day event which attracts more than 10,000 guests to taste sake from 90 breweries offering around 500 different sake, allowed participants to try as much sake as they could stomach. However, feedback from brewers, staff and fellow attendees indicated that some were enjoying the generosity a little too much with extreme situations including people being taken to hospital due to dehydration and intoxication.
The new system will include twenty tasting coupons with the 2000yen entry fee. Guests will be able to purchase more tasting coupons if they wish. The next Sake No Jin will be held in March 2020.
Gunma- In a rare instance of the local sake industry following their western counterparts, Nagai Shuzō have released the Kantō region's first certified vegan sake. With events such as the Rugby World Cup, the Paralympics and Olympics bringing more overseas visitors to the country, the brewery hopes to fill a gap in the market for the vegan sector. Although the ingredients in sake might indicate it to be already vegan friendly, gelatin derived from animal products is sometimes used in the fining process (as it often is with wine also). Nagai Shuzō now has the certification from the NPO Veggie Project Japan to verify their sake as vegan-friendly. Products bearing the certification will be the four varieties in the Mizubasho Pure range and Mizubasho Yukihotaka junmai daiginjō.
New York- Earlier this year, sake powerhouse Dassai announced their new foray into the US market with a brewery to be built in upstate New York. On October 3rd, CEO Kazuhiro Sakurai, announced 'Dassai Blue' as the new label for the project. The sake made at the US brewery will use local rice as well as Yamada Nishiki imported from Japan. Construction of the new brewery is expected to be completed by the end of 2020.
---
What Makes A Trend?
By John Gauntner
Trends can be difficult to identify - at least real ones. Yet, people are always looking for them; folks are always asking about what is new in the sake world and what trends are appearing. But amongst the plethora of new ideas and styles of sake that appear from time to time, how many are really trends and how many are just anomalies?
A useful observation to which I regularly refer to is this: there are about 1200 licensed sake breweries in Japan. A very rough estimate is that there is an average of about 20 products from each one. Some have three, others have 50, but the average is probably around 20 or so. Doing that math (1200 x 20) yields 24,000 products, so let's round that up to 25,000 sake items on the Japanese sake market.
If 25 products of a particular "trend" appear on the market over the span of a year or two, that is one tenth of one percent of sake out there. Is that a trend? Hardly. But folks do like to latch on to things and read a lot into them. And admittedly, there are actual trends that do appear from time to time, so the tendency to look for them is not at all misplaced.
One such development that has manifested in the sake world over the last decade or so is "slightly gassy sake." As cumbersome as that wording may be, it is an accurate description in lieu of an agreed universal or official term. There are currently just a handful of these sake out there, but some of them are from extremely popular breweries featuring prominently in the marketplace, and as such, attract a decent amount of attention. While probably not enough to constitute a trend, you may want to know about them and how they came to be.
"Slightly gassy sake" (SGS for the remainder of this article) is just like it sounds - sake with a very small amount of carbon dioxide remaining in the bottle.
Please note, we are not talking about full-on sparkling sake, which is a completely different animal altogether and much closer to being a fully-fledged trend, replete with proper nomenclature and a sector of the industry that actively promotes it. Such sparkling sake is made by creating more gas in the bottle via secondary fermentation, although there are other methods as well. SGS contains a small amount of gas that remains from the original fermentation, but that's all (we will look at the category of sparkling sake in a future feature).
Although not at an official term, "gasu-khan" is often used in Japanese to refer to what we are calling SGS here. And while full-on sparkling sake generally has a lower alcohol content -as low as six to eight percent - SGS is usually the full 16 percent or so.
SGS is made by getting pressed sake into the bottle as soon as possible with minimal manhandling. This lets just a small amount of the copious carbon dioxide that was there during fermentation to remain in the sake. The gas does not have a chance to escape or be blown off by sloshing through pipes, pumps and processing on the way to the bottle. Note, once it is in the bottle, pasteurization will not make it go away, meaning SGS is not only limited to namazake.
While every brewery does it at least a little bit differently, some brewers will bring the equipment used for pressing and bottling right up to the tank to minimize the potential for lost gas. There are even a couple of proprietary methods out there as well.
In most of these products the effect is subtle, although in some it may be more overt than others. Flavor and aromas are not affected, and in some cases you may be left wondering if anything was even there in the first place.
Note, there is nothing about this on the labels of these products, at least not that I have seen. They don't really promote this aspect of it; it's just kind of...there. It certainly gets talked about, but usually as a characteristic of an already good product.
The brewers that produce these sake usually only create one or two products with this characteristic. There are exceptions, like Kaze No Mori (Nara) that feature SGS strongly throughout their lineup, but that is even less common.
Other well-known and popular producers that make one or more SGS products include Matsumoto (Kyoto), Aramasa (Akita), Kamoshibito Kuheiji (Aichi), and Azumi Ichi (Saga). Recently I discovered another, Junsei, which is made by Fukunishiki (Hyogo). There are others, of course, but just a handful.
What's the point? The small amount of fine-grained gas can add a fresh touch, a new kind of appeal, and an effervescent accent. I will admit that I find it to be a bit distracting. Not hugely, mind you, just a bit. If given the choice, most of the time I would prefer it to not be in my sake - but that's just me! Many folks seem to enjoy it.
Will this kind of thing continue to grow? Will more and more products with this slightly gassy character appear on the market? In my opinion, no. I think that the ones that are out there will continue to do well, but I do not see many more breweries jumping on that bandwagon. It can be fun and tasty for sure, but the small gassy touch does not unequivocally improve the product nor does it add tangible value. It is also an added hassle for the producer.
Yet, it is an appealing and welcome alternative style that is enjoyed by many sake aficionados, so we may at least see some continued growth - even if it never becomes a bona fide trend.
By John Gauntner
---
From the December 1st 2019 issue, Sake Industry News will be distributed to paying subscribers only.
Know More. Appreciate More. Subscribe today!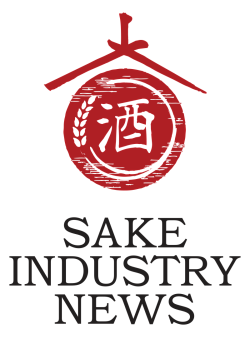 Don't forget as a paid subscriber you are able to make and view comments on any newsletter. Also archived newsletters are here.