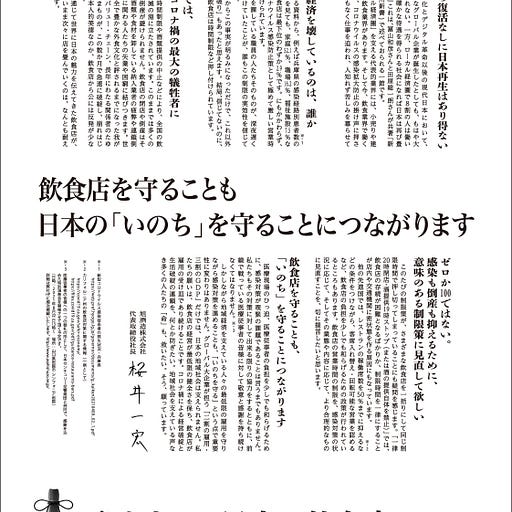 Jun 1, 2021 • 23M
Sake Industry News. Issue #41
Know More. Appreciate More.
Sake Industry News is a twice-monthly newsletter covering news from within the sake industry in Japan.
Welcome to Issue #41 of SIN.
It's been an interesting few weeks in Japan. The weather has been threatening an early rainy season and the continuing state of emergency (which has been extended to June 20) has seen restaurants, bars and sake breweries put under further strain as sake sales continue to trudge along at a lethargic pace.
There's bound to be better days ahead. But for now, silver linings abound. The amount of quality online zoom events and webinars continues to grow, bringing the sake community closer together. And of course despite the grim state of the restaurant industry, the sake itself hasn't gone anywhere. There's plenty out there, which fortunately in this day and age can be ordered online with a couple of simple clicks. I guess we can be thankful this didn't happen in a more technologically deficient era or we'd be in big trouble. 
We look forward to the day when we can bring you nothing but happy news of sake, prosperity, rainbows and unicorns, but for now we chin up and drink on.
We've made this issue of SIN Free for everyone - so please share it with your sake loving friends. If you are already a paying subscriber - then a huge thank-you from us - if not - please consider signing up as a paid subscriber today!
And now for the news...
---
Dassai Comes Out Swinging!
Japan- In news that certainly set the social media scene on fire in the past week, Asahi Shuzō took out a full page "opinion advert" in the Nikkei newspaper lambasting the Japanese government over its treatment of the service industry as it deals with the COVID pandemic. 
In the advert CEO, Kazuhiro Sakurai points out that local economies are where the future of Japan's prosperity really lies. He adds that with the current lockdown measures in place restricting venues from serving alcohol and forcing them to cease trading by 8pm, the government is essentially forcing businesses into bankruptcy. 
The advert also points out that the breakdown of COVID transmissions in Japan show that 52.1% have been through households, 16.2% through workplaces, 7.5% through welfare facilities and only 2.9% through restaurants.  Despite this data, only restaurants are being held to such rigid restrictions which even those in power have been flouting as they have been caught dining out, further suggesting that even they do not believe the service industry is the main culprit in the spread of COVID. Sakurai says, "It is unbearable to see restaurants, which have been conveying the charm of Japan to the world through its food, silently having to close their doors one after another." 
The reaction to the advert has overall been mostly positive with many sake brewers and restaurateurs voicing their support, saying Asahi Shuzō is expressing what's been on everyone's mind. Perhaps the only line that caused any real contention seemed to be the claim that, "if this continues, restaurants will be the biggest victims of the coronavirus." Although not specified in the advert, it is likely safe to assume Sakurai was speaking from an economical point of view and not ignoring or dismissing those that have lost their lives to COVID. 
Ultimately, it was great to see a brewery of Asahi Shuzō's stature use its position to state a case for the service industry and, in turn, the sake industry which is also being severely affected by the Japanese government's handling of the COVID pandemic and the vaccine rollout. Whether the plea has any effect or simply falls on deaf ears in the government, we can't say yet. But it started a lot of conversations, which is surely a good thing.
JG: Indeed, many brewers lauded Asashi Shuzō for their courage, and commitment in placing a huge op-ad in a major newspaper. All around us, we see boarded-up restaurants to which we know we cannot return. And that of course affects alcohol producers, which affects rice growers, and it continues from there. There is little to add but hope does spring eternal. 
---
More GI For Sake
Yamanashi- Following hot on the heels of Hagi in Yamaguchi Prefecture being awarded GI status, Yamanashi Prefecture has also been recognized with Geographical Indication status. The announcement makes Yamanashi the ninth region in Japan to be recognized for nihonshu and the first prefecture to hold two GI designations after being recognized for its local wine in 2013. 
Like all GI designated products, Yamanashi sake must meet several criteria in order to be eligible to bear the GI seal. Such criteria include using water from one of six designated sources in the Southern Alps, Yatsugatake and the Northern Range and domestic rice higher than grade-3. Alcohol additions may not exceed 10%, and no sugars or other additives are permitted.
On May 17, the first certification meeting was conducted at Yamanashi Sake Brewers Association headquarters. Eight breweries submitted 34 sake for consideration.
Attendees from the Tokyo Tax Agency, Yamanashi Industrial Technology Center, and Prefectural Sake Brewery Research Association tasted and assessed the sake presented, but have yet to announce the results.  
JG: This is getting interesting! There are at least two more prefectures that I know of working on GI programs. I know at least one that will not take that route, but I wonder how many of Japan's administrative areas will be able to secure GI. It's going to get increasingly challenging, methinks, but is worth the effort for most places. 
---
Top Honors For Aged Sake
France- Aged sake has been recognized on the international stage with three gold medals at the Concours Mondial Des Feminalise Wine Competition in France. 
The awarded sake came from Takumi Sousei, a venture firm that sources aged sake (as well as umeshu, shochu and awamori) from all over Japan and then rebrands them under its own, Inishie no Bishu label. The group won three gold medals in the aged sake division. 
The Concours Mondial Des Feminalise competition is made up of 600 female wine professionals from all over the world who blind taste and evaluate submissions over a grueling 39-point criteria system. Due to the increasing popularity of sake, the new nihonshu division was added last year.  
The three gold medal winners from Takumi Sousei were:
1984 Iwanoi junmai (room temperature tank storage), brewed by Iwase Shuzō, (Chiba Prefecture).
2009 Maboroshi no Taki Ginjō, Tentakaku (room temperature tank storage), brewed by  Mikunihare Shuzō (Toyama Prefecture).
2010 Tatsuriki junmai (room temperature tank storage) brewed by Honda Shōten (Hyogo Prefecture)
Takumi Sousen plans to release the three sake as part of a tasting set. 
Full results can be seen here. 
Source -
Jiji
JG: Wow. This genuinely surprised me. The company behind seems refreshingly proactive and clever. I never have doubted how good aged sake can be, even if I prefer people to understand youthful sake first, before arriving at aged sake. And I usually shy from products that are outsourced and rebranded, but these products have the producer clearly indicated. Very interesting indeed. 
 古昔の美酒1984岩の井 純米 岩瀬酒造, 2009幻の瀧 吟醸 皇国晴酒造てんたかく, 2010 龍力 純米 神力 本田商店
---
Curtain Closes On Seven-Year Sake Project
Miyagi- Since 2015, seven breweries in Miyagi Prefecture have been part of the Date-7 collaboration project. The project involves each brewery taking turns at hosting the other participating breweries at their facilities where the group collaborates on a new brew.  The idea behind the project was for brewers to share ideas and techniques
This year saw Katsuyama Shuzō place host for the seventh and final year of the project. The final sake will be a junmai daiginjō brewed with Yamada Nishiki and will be available for purchase from July 7. The sake will also be available for export overseas. 
JPY2970 for 720ml.
JG: SIN reported on the Date Seven project about a year ago, but then I did not realize it was only going to run for seven years. While I am sure it was a hassle, I thought it was great marketing, due in large part to the quality of (or perhaps my fondness of) the producers involved. Thanks to the Date Seven, and looking forward to tasting this last one. 
仙台伊沢家勝山酒造
---
Another Brewery Goes Green
Fukushima- Daishichi Shuzō has announced its commitment to reducing the use of plastic packing materials used in shipping in order to promote sustainable development. The brewery aims to eliminate the use of plastic and switch to cardboard-based materials by summer this year. 
Daishichi Shuzō worked with Nagoya-based company, Dynapack to come up with easy to assemble environmentally friendly packing materials.
A representative of the brewery said they aim to be more environmentally friendly throughout the whole process, from brewing to shipping. The brewery also hopes its overseas customers will recognize its efforts to further achieve sustainable development goals.
Source - Minpo
JG: I sense a burgeoning movement and trend at its nascent stages. Sustainably produced sake - that has a nice ring to it. 
大七酒造
---
Results Of Fine Sake Awards Announced
Tokyo- The Fine Sake Awards (AKA sake in a wine glass) were held on April 8 in Tokyo. Entries were received from 261 breweries across the country. 
The competition was divided into five categories: The Fine Sake Award Japan (main category), Sparkling Sake category, Premium Daiginjō, Premium Junmai and Premium Sparkling Sake. 
Out of the 1000 sake submitted from the breweries, 253 were awarded gold medals and 57 were awarded grand gold medals. 
JG: While in one sense, this is just another tasting competition, the results are great for seeing just which sake are likely to be well received by those that enjoy expressive and balanced sake. Like this guy. 
---
JSS State Of The Industry Seminar
Tokyo- As reported in our last issue, the Japan Sake And Shochu Makers Association held its seminar on the current state of the sake industry in Japan. 
More than 400 attended the live webinar, which has now been uploaded to YouTube to view (there are 4 seperate videos, one of which is below - the rest can be accessed here). Alternatively, some of the facts and figures that were discussed and presented can be viewed here. There's plenty to digest!
---
Fushimi Still Doing It Tough
Kyoto- Breweries in one of Japan's most well-known and popular brewing regions are reportedly struggling under the weight of the COVID pandemic and the state of emergency restrictions. Fushimi sake is normally distributed fairly evenly with half distributed through retail and half through on-premise bars and restaurants. Some breweries have reported  2020 shipments as being 30-40% less than the previous year.  It has been reported that 20 breweries belonging to the Fushimi Sake Brewers Association are in significant financial difficulty.
The current third state of emergency prohibits alcohol sales through restaurants and bars. Sales through retail and online channels have barely been enough to keep the lights on for some. Many breweries have reduced production by 20%. 
According to liquor wholesaler, Kyoya, which boasts a roster of 700 restaurants as customers, 60 to 70 % of venues are considering closing. Sales had reportedly dropped by 60% before the state of emergency, and have since dropped further to a 90% decrease in sales. 
Even Hyogo Prefecture, Japan's largest production region, is struggling. Kobe Shushinkan (Fukuju), reports a sales slump of 30% compared to the same period in 2019 after the third state of emergency. Production of Yamada Nishiki in 2021 has also reportedly dropped by 25% to 10,000 tons.
JG: Remember that the Fushimi region in Kyoto is the second largest producing region, and Nada which is in the above-mentioned Hyogo is the largest. There are many companies in these regions, and a handful of them are large. They are two the historically and culturally most significant sake-brewing regions in Japan, and it would be very, very unfortunate to lose companies in these places. Let us hope they can weather it through.  
増田徳兵衛商店 , 神戸酒心館 , 宝酒造
---
National Sake Awards 
Hiroshima- National Research Institute of Brewing (NRIB) announced the results of Zenkoku Shinshu Kanpyōkai for 2020 BY, awarding 207 gold medals. Nagano and Fukushima Prefectures took the largest hauls of gold medals with 17 each. The result gives Fukushima its eighth consecutive year as the prefecture awarded the most gold medals.
This year, 821 sake were submitted for consideration. From the submissions, 413 won awards, and of those, 207 were awarded gold medals. 
This year, brewers reported that the rice was the hardest it had been in 10 years. Brewers reported that experimenting with water levels was key to countering the unfavorable rice condition.
Full results here: Gold Prize 2021
JG: SIN readers may recall the final round of judging had to be canceled last year, so no gold were awarded then. This year seems back on track, as far as the number of entries, awards and golds. Congratulations to Fukushima, although that was not unexpected, and congrats as well to Nagano. The hard rice is a direct result of hot summers. Interesting to see how the brewers have learned to work with that bit more effectively. 
福乃香, 東日本酒造協同組合, 名倉山酒造 , 男山酒造店
---
We've made this issue of SIN Free for everyone - so please share it with your sake loving friends. If you are already a paying subscriber - then a huge thank-you from us - if not - please consider signing up as a paid subscriber today!
---
Industry Stirrings...
Hyogo- Nihonsakari has announced it will donate 10,000 liters of high-level ethanol to local governments to assist with the COVID vaccination rollout. The brewery has allocated 2000 tanks of 5-liter containers to local governments on a first come, first serve basis.
日本盛
---
Tokyo- On May 26, SAKE HUNDRED, a luxury sake brand targeting global expansion, and Clear Inc., a web-based sake information hub, announced they have raised a total of 1.295 billion yen (USD11.3million) through third-party allocation of new shares. Underwriters include the Jafco Group as lead investor, existing investors Mitsui Sumitomo Insurance Capital, SMBC Venture Capital, Akatsuki's "Heart Driven Fund", OPENSAUCE, and other investors.
The group plans on using the new funds to support expansion into markets beyond its initial targets of Hong Kong and Singapore. The group hopes to bring its luxury brand export business to the US and UAE as well as grow and develop its media platform, Saketimes.  
JG: Obviously, that is a significant investment, and the investors are equally significant entities. SAKE HUNDRED seems to have developed in both vision and clarity of objectives, and I have high expectations. I look forward to seeing even more concrete news on their products and development. 
---
Stats Crazy!
By John Gauntner
As the pandemic continues well into its second year, its effects on humanity are difficult to measure, since at any one point in time conditions vary hugely from place to place. It is clearly in retreat in some countries, stagnating in others, and in some places it is actually poised to take off yet again. 
Its effects on various industries, including the hospitality industry and in particular, the sake industry, are equally hard to ascertain. While we can get a snapshot of conditions and related statistics at any one moment, it's very hard to glean anything useful from that about what to expect in the coming months and years.   
For example, consider the statistics culled from the 2021 front pages of a weekly industry newspaper that I follow: 
February 5: Sake shipments down 10.5% in CY (Calendar Year) 2020, futsūshu down 8.8%, junmai ginjō and junmai daiginjō collectively down 11.3%.
February 12: Exports were up (?) 7.5% as some places rebounded on a sales (monetary) basis year on year
February 26: Exports were down (?) 12.7% on a volume basis year on year
March 5: Domestic shipments of futsū-shu were up 5.5%, but all other grades, i.e. special designation sake, i.e. honjōzō, junmai and all four ginjō types were all down double digits (!) 
March 12: January exports up 40% by volume, 53% monetarily
March 19: Alcoholic beverages as a category were down 5.8% in CY 2020
April 2: While unrelated to volumes, there are now only 1168 sake breweries active; we lost 90 in the last three years! 
April 9: February domestic sake shipments down 8.2% over the previous year
April 23: February exports up 15% by volume, 43% monetarily as Asia and the US continue to recover. 
May 14: Sake is down 9.6% for FY 2020 (Fiscal year, April 1 2020 to March 31 2021)
May 21: Exports up a whopping 38% in volume, 60% monetarily, thanks in large part to the Asian market. Also, domestic shipments of sake in March 2021 down only (?) 1.5% compared to March 2020.
As is evident from the above, the stats over the last few months are all over the map. In fact, stats like this for industries like (but not limited to!) the sake industry are indeed typically hard to understand. But on top of that, COVID has thrown such a wrench into the works that it is even harder than usual to see a trend in the downfall of sake, and hopefully in the subsequent recovery. 
Statistics are a tangled knot of immediately measurable effects, others that are delayed by weeks or months, peripherally connected effects and those that will not actually be noticeable or measurable for months or years. Some combine to form a vicious circle, too. 
Consider the fact that right now, since April 29 and continuing until June 20, no alcohol can be served in restaurants or (of course) bars in most major cities. The reverberations of this will not be totally hashed out for a long time, and the effects might ripple into other related industries as well. And in the recovery there will inevitably be setbacks as well. 
The market sectors that are affected vary as well. Near the beginning of the pandemic, futsū-shu was holding its own but premium sake was taking the hit; maybe not so much anymore as lately inexpensive sake is down like 20% over the previous year. It's all a moving target, and trying to assess it is an exercise in futility. But we should still try, just with lowered expectations of seeing a meaningful trend.
Readers may notice that there seems to be more stats about exports in the headlines above. This may seem a bit odd, since exports are only about six percent of all sake sales. That's basically down in the noise of fluctuations. But even that point will vary from brewer to brewer. I know a couple that export a lot of their sake, like 30 to 50% and they seem to be doing very well amidst all of this.  And also, exports seem to be the lone source of positive news, at least of late. 
Less commonly reported amongst the statistics (that I read, that is) is that restaurants and retailers are going under too, retailers because in Japan they sell to restaurants. Yet at the same time, new entrepreneurial (or just plain crazy) restaurateurs are planning openings where others have closed down – equally hard to follow. 
So in the end, it may be best to not pay too much attention to the statistics related to the sake industry as we work through the pandemic. Odd though it may sound, we have no choice but to put our nose to the grinding stone and drink sake, and do our best to get others to join us too. 
This too shall pass, and let's all do our best to help the sake industry get through as best as can be managed.