Issue #2 - Typhoon 15, Saga breweries damaged by flood, Kurosawa Shuzō stores sake in Dam, Kubota re-branding, Ibaraki introduces new tōji system, Rice Distribution
Know More. Appreciate More. News for the Informed Sake Professional.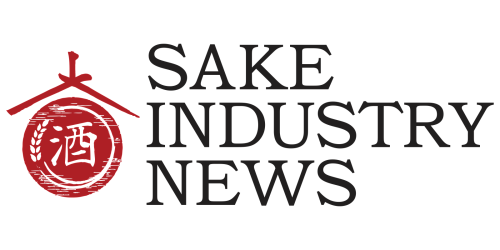 Know More. Appreciate More. Subscribe today!
Now for the news …
---
Typhoon 15 wreaks havoc on Chiba breweries
Recovery is still underway for several breweries in Chiba Prefecture ravaged by Typhoon 15 in September. Despite enduring extended blackouts by using generators to power refrigeration, at least one brewery has been forced to abandon sales of their sake as their regular retail channels were also damaged by the typhoon to the point of being unable to resume business.
Others have been slowed significantly in getting started for the new brewing season, which for most breweries has already begun. Yoshizaki Shuzō, the oldest sake brewery in Chiba took significant damage to their brewing facility and at this stage still have no plans to resume brewing.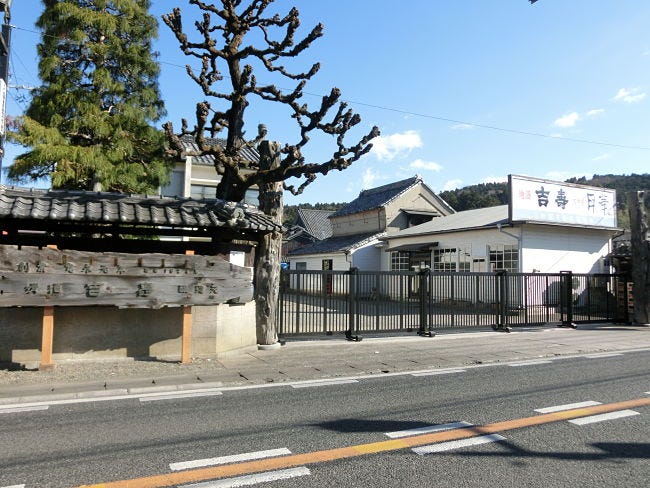 Breweries are concerned about the road ahead with some saying it seems difficult to see the light at the end of the tunnel.
Of the 39 members of the Chiba Prefecture Sake Brewers' Association, 20 breweries were hit with some degree of damage. Sadly, some breweries with buildings dating back to the Edo Period (1603-1868) have reported severe structural damage to their constructs.
Yoshizaki Shuzō, founded in 1624, was hit with strong winds damaging the roof of a brewing and storage facility built during the Meiji Period (1868-1912) and tearing the roof off the kōji room entirely. 
The bottling facilities are also yet to be repaired with President Akio Yoshizaki reporting, "It is difficult to find people who can actually fix the facility; it's hard to even know where to begin". Currently, there are no plans in place to resume operation.
Wakura Shuzō Co. Ltd., located near the beach of Tamitsu city also lost the roof to their main brewing plant and has resorted to covering the building with tarpaulins. Due to a weeklong power outage they were forced to use a generator to refrigerate their unpasteurized sake.
The brewery has reported that brewing operations are moving forward, but with all the tourist facilities at the south of the prefecture still in limbo, sales and distribution have stalled.
Nabedana Pty Ltd lost the roof to their bottling facility, exposing machinery to heavy wind and rain. However, they managed to repair and sanitize within a week.
A 20-meter exhaust stack connected to the rice steaming facility at Kido Izumi Shuzō collapsed during the typhoon. Plans were in place to begin brewing on October 15th, but have been delayed by a month.  President Shōji said, "Although brewing and shipping has been delayed, we're just glad no one got hurt."
The Chiba Sake Brewing Association's plans to hold their "Chiba Sake Festival 2019" on October 6th in Tokyo went ahead unaffected despite concerns the event could be cancelled. The event proved a timely reminder for consumers to support the breweries of Chiba in this difficult time.
N.B. Climate change continue to affect the sake industry and in a fairly direct way. The damage to breweries in Chiba (east of Tokyo) and Saga (southern Japan) this year follows similar damage to breweries in Hiroshima, Okayama and Yamaguchi in western Japan last year. Climate change will certainly continue to be a concern in Japan for the foreseeable future.

John Gauntner
Ed: With the recent passing of Typhoon Hagibis #19 through some north-eastern regions of Japan (including Chiba) causing repeat flooding, it remains to be seen what degree of further damage may have been inflicted on breweries in the region.
---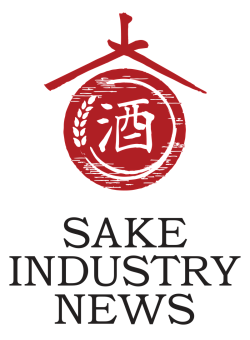 ---
The show must go on for Saga breweries damaged by flood
Breweries from Saga Prefecture that suffered flooding in late August due to heavy rain have forged ahead in a showing of positivity, attending the annual "Kampai" event held on October 1st, also known as Sake Day.
Azumatsuru Shuzō was flooded by 40 cm water on August 28th causing machinery, stock and structural damage. President Nonaka said, "It was the first time we experienced any kind of flood damage; we didn't know what to do. At the time we couldn't even think about the Kampai event." 
However, after sending out an SOS message to other breweries in surrounding Kyushu, help came from surrounding prefectures to assist in the painstaking job of scraping out mud and debris to clean and sanitize the facility. The clean up took five days with operations resuming soon after. Shipping finally recommenced on October 6th.
The Kampai event hosted 450 participating restaurants and bars in a coordinated clinking of the glasses and a hearty, "kampai!" (cheers) to celebrate Sake Day. Other breweries also affected by the flooding were able to recover and have sake on offer at the event.
As part of the celebrations, the Saga Brewing Association concocted a special blend of sake from eighteen breweries of the region. Chairman Kōga of the Saga Sake Brewing Association said he appreciates the importance for consumers to get behind such events in these times of crisis.
---
Nagano brewery experiments with unique storage method
Perhaps not the first thought tourists have when thinking of things to do in Japan, visits to dams across the country have increased twenty-fold in the past three years with all manner of activities from bungee-jumping to guided hiking tours attracting tourists. Now it seems an inventive brewery has found a way to get nihonshu in on the "dam action".
Nagano Prefecture brewery, Kurosawa Shuzō was searching for an ideal place to store sake in a dark environment at cool temperatures for up to twelve months. This search led them to Yoji Dam in the mountains of Sakuho.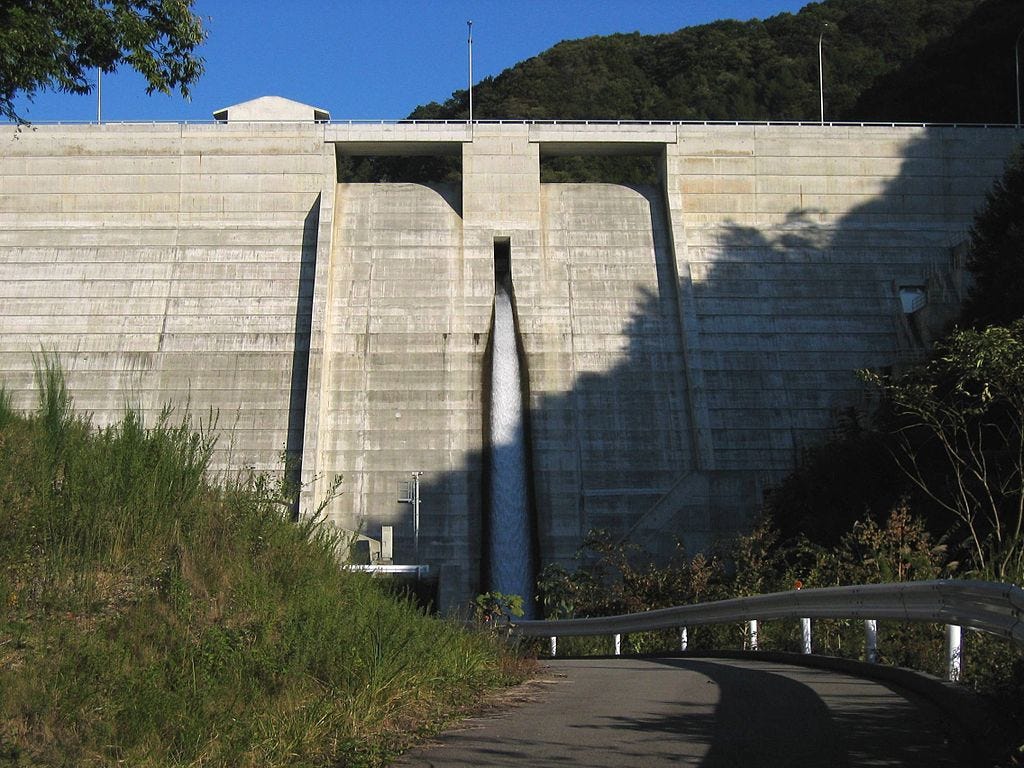 Concrete tunnels built into the dam for maintenance proved to be a perfect resting place for sake with a naturally maintained year round temperature of around 10 degrees Celsius. Proving not only an effective storage method but eco-friendly as well as there is no air conditioning or refrigeration required.
The first sake to undergo this new maturation method was Kurosawa Shuzō's Izutsuchō tokubetsu junmai hiyaoroshi aged in the dam for four months. Kurosawa Shuzō CEO, Takao Kurosawa reports the sake has aged well with, "A light body with strong sweetness following the initial billowing aromas."
Locals are hoping the sake will draw further attention to the dam and Nagano sake breweries.
N.B. What a dam good idea!

John Gauntner
---
Kubota celebrates 35th anniversary with re-branding
Asahi Shuzō (Niigata Prefecture) are planning to renew their famous Kubota brand to celebrate the 100th anniversary of the brewery as a registered company and the 35th anniversary of the Kubota brand. Starting in October, they will release new products and reveal a new brand logo.
Kubota was born in May 1985 as part of Asahi Shuzō's mission to recall the glory days of sake and promote sake as the national drink.  At that time, the sake industry was more focused on competing on price.
Consumers were veering away from sake toward other beverages such as beer and wine. Kubota was designed to offer quality sake at a reasonable price. They were also at the forefront of the tanrei karakuchi (light and dry) movement that set in motion a decades long trend - especially in Niigata, and popularity among consumers soon followed.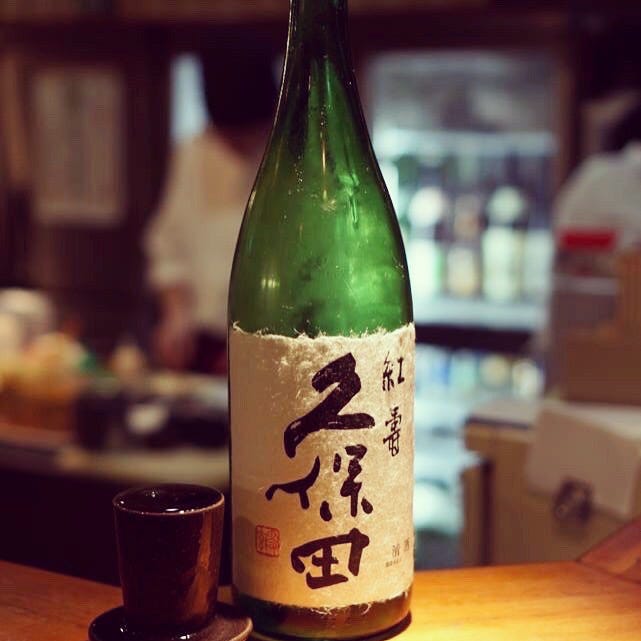 Current Kubota Label
In recent years, Japanese sake is enjoying a return to the spotlight, but overall sales of sake are declining.  In order entice drinkers back to sake, Asahi Shuzō is looking to fuse tradition with innovation by introducing a new-look Kubota to keep up with the changing times.
The main products to feature the new branding will be the premium line Kubota Manju and their flagship Kubota Senju.
Also in attempt to appeal to a new market of young consumers unfamiliar with sake, the Kubota junmai daiginjō will also receive a facelift. The experimental Kubota Lab series will also continue to release some new concepts to join in the festivities.
October 16th will see Kubota Senju junmai ginjō released in restaurants across the country to mark the beginning of the branding rollout. Design innovation firm, Takram, will be designing the new labels.
Source -
Jiji
---
Ibaraki introduces new tōji system to ensure brewing future
Following on the success of Ibaraki Prefecture breweries at this year's National New Sake Competition, the Ibaraki Sake Brewery Association and Ibaraki Prefectural government has established a new tōji guild to foster traditional brewing techniques and encourage innovation.
The Hitachi Tōji guild will begin activity this fiscal year. In 2006 Tochigi Prefecture introduced a similar system with their Shimotsuke Tōji Guild, which Ibaraki officials used as a template for the Hitachi Tōji education program.
A certification system will be introduced where brewers will be required to pass a written and practical exam as well as an interview. Prospective tōji will also be expected to have passed the Level 1 Brewing exam administered by the government and attend lectures on leadership theory and advanced training classes.
Once all of these criteria are met, applicants will be eligible for certification as Hitachi tōji. The first exams were held on September 18th with the first certified Hitachi tōji expected to be announced by the end of the year.
Ibaraki is a bountiful area for brewing, boasting five water supply routes and 39 sake breweries - the most in the Kanto region. This year as a prefecture, they received a respectable 12 gold medals in the National New Sake Competition (a record for Ibaraki) and have earned a reputation as a quality brewing region. However, most of the "tōji" are brewery workers that have stepped up to the role without official training or family members of the brewery taking over brewing duties out of necessity.
A lack of local, qualified tōji to pass on traditional techniques of the region to younger brewers has cast doubt over the Ibaraki's future. It is hoped this new system will encourage pride in local craftsmanship and attract a new generation of brewers to the region.
N.B Most tōji guilds are well over a century old, some several hundred years. Rarely are new tōji organizations created. This is partly because they no longer are needed to secure work for their members as they were long ago. New ones like this – and the Shimotsuke Tōji organization in Tochigi Prefecture – are more about local culture and identity. But as the significance of the older guilds fades, it is great to see effort made to continue those traditions.

John Gauntner
---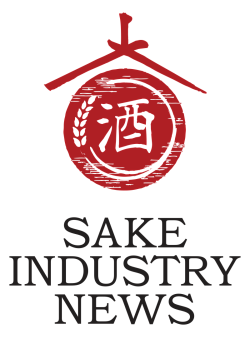 ---
Industry stirrings...
Sake exports to Korea, formerly the second largest importer after the US, have dropped precipitously over the first seven months of 2019 due to political friction. The drop was over eight percent, but this is especially significant considering Korea had been growing very solidly and strongly over the past few years.
The National Tax Administration announced they are increasing the budget for developing overseas demand for alcoholic beverages produced in Japan by tenfold. The budget increase will be 2.52 billion yen, (about US$24 million). The budget will be split amongst half a dozen efforts, including (in decreasing order of amount granted) sales route development, overseas promotion, Olympics-related activities, inbound tourism demand development, branding, and research.
---
The Quirks and Politics of Rice Distribution
By John Gauntner
With very few exceptions, sake breweries do not grow their own rice. Rather, they purchase it through one of several routes, by far the most commonly used of which is the agricultural co-op, called Nokyo, and its subsidiaries. There are both good and bad aspects of this distribution system.
What is far from optimal about this system is the informational loop between sake brewers and rice farmers, which is riddled with disconnects. It is difficult to imagine that the brewers of a craft alcoholic beverage and the producers of the raw materials used in making it are not in constant communication, with a mutual goal of creating better rice for sake brewing and better sake. But that is indeed what developed here. Although in truth, it has been improving steadily for a while. It wasn't always this way. How and when did this disconnect come about?
As readers might imagine, long ago sake was made by family companies with lots of land upon which they grew rice. Sake was originally made with some of that rice - once sustenance supply quotas were met. Up until this time, rice growing and sake brewing were tightly connected in many ways. This system existed until immediately after the war. However, the rice was not actually grown by the landowners themselves, but rather by tenant farmers that lived on the farm and tilled the crops, but did not own the land. Rent was paid in rice - sometimes as much as half of the harvest.
Bureaucrats in the agricultural ministry that were focused on reforming these practices wanted to help the rent-paying farmers, presumably seeing long term stability in doing so. But there were political advantages as well. The tenant farmers leaned toward socialism in their views, as that seemed aligned with their goals of improving their stead. General Douglas MacArthur got the hint, and all of a sudden the U.S. Occupation took great interest in helping the Japanese government farmland reform, which became law in 1947. And part of the reason was to prevent the advance of communism in Japan!
As a result, land was redistributed from large land owners to small farmers, based on the premise that farmers should own the land on which they grow rice. It worked. Once farmers owned land, they instantly became politically conservative. Imagine that! This further helped diminish the appeal of communism in Japan and ultimately led to the development of the agricultural coop systems, and the political influence they wield.
Of course, there are many more details to this, and the politics of that era are not the focus of this story, but we can see from this how the current system developed.
Also, with so many farmers, this led to everyone getting rather small lots; typically, around one hectare (roughly the size of a football field). This was hardly efficient, and has kept rice prices higher than they would have been had larger plots been the norm.
Back to that disconnect, in all fairness to the parties involved (rice farmers, Nokyo, and the government ministry in charge), only four percent of all rice is grown for sake brewing, with almost all the rest produced to supply Japan with its staple food. That's kind of a priority. Even I have to acquiesce to that reality.
There is a second big issue related to this: the government ministry in charge of rice is the Ministry of Farming, Forestry and Fisheries (MAFF). But once that rice gets to the sake brewery it is immediately under the jurisdiction of the National Tax Administration (NTA).
Each has their own priorities and responsibilities, and there is little communication on such issues between the two of them.
MAFF policy and decisions are primarily concerned with the 96 percent that is use for eating, not the four percent of rice used for sake. Conversely, the NTA only deals with rice that makes it into sake breweries. Both of these are as they should be! All this has led to the current situation in which there remains a disconnect between rice growers and sake brewers. And to be honest, although it could be better, it's not all that bad. It is best not to exaggerate! Especially over the last 20 years, brewers have been able to do things such as have rice grown by direct contract with farmers, and even grow their own rice on either rented land or on rice fields they own.
Also, very recently a group of a dozen or sake producers that grow their own rice (there are others not participating as of yet) called the "No to ieru kuramoto," which translates into "The sake brewers that can say No," but here "No" is a homonym for agriculture. Clever. This group and others that may arise are sure to help move the industry toward critical mass in reconnecting rice and sake.
Still, communication between brewers and growers, and cooperation between NTA and MAFF is not what it could be, and has led to other problems, such as the Yamada Nishiki shortage a few years back. A quick rearrange of the limitations of how much of what kind of rice could be grown solved that right quick.
So cooperation and communication are key - between brewers and rice producers as well as between the relevant government institutions. Drastic changes to the system are unlikely, but it's interesting to know the history and background of how the initial separation took place.
John Gauntner
---
Know More. Appreciate More. Subscribe today!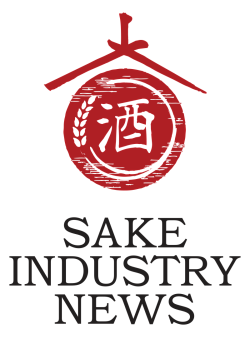 Don't forget as a paid subscriber you are able to make and view comments on any newsletter. Also archived newsletters
are here
.