Issue #13. Sake Block Chain, Kōeigiku Shuzō, New Rice (Miyagi & Fukushima), Ōchi Shuzō, Tokyo Zakari  revival, 100 Kikizakeshi, Miyoshikiku Shuzō, General Outlook of the Sake Industry + more.
Issue #13. Know More. Appreciate More.

Welcome to Issue #13 of Sake Industry News. This issue comes at an interesting time for global developments that affect us all, and will also of course some way manifest themselves in the sake industry.
While many are eager to know how COVID-19 has and will continue to affect the sake industry in Japan, at this stage SIN would prefer to wait until some of the dust settles to get a clear understanding of what is happening rather than deal in armchair speculation, doomsday predictions or hearsay.
Rest assured, when there is news to report, we'll bring it to you. We have also made this issue free to all (not just paid) subscribers so that everyone can have some extra reading material.

For now, stay safe and enjoy sake anyway you can.
JG and the Sake Industry News Team
Now for the news…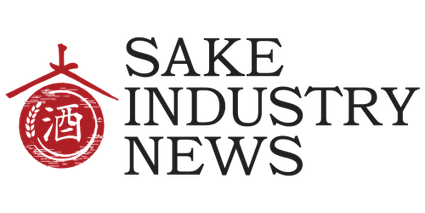 ---
New Tracking System To Ensure Sake Provenance
Tokyo- In what could be a game-changer for the overseas sake market, global accountancy firm EY Japan has announced the upcoming launch of Sake Blockchain, a tracking system for exported sake. 
Blockchain refers to a system where a product is fixed with an online ledger system to which data can be added as a "block" in a chain of information. The data can then be used to determine and review the transactions and processes a product has gone through, from producer to consumer.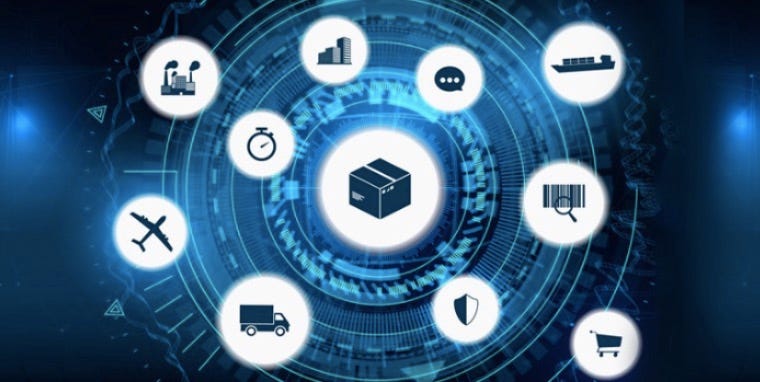 With the proposed system, consumers will be able to access information included in the blockchain such as point of origin, ingredients, and even a history of temperature control during the product's journey to the consumer. By scanning a QR code on the bottle, consumers can also access additional information such as recommended food matches. 
As well as guaranteeing provenance, it is hoped the system will also help counter the growing market of counterfeit products, particularly in the Asian market.
The system will be available in Chinese, English and Korean languages and is expected to begin rollout once the COVID-19 situation eases. 
JG: This, to me, is very cool. While it will take time and effort and cooperation at many levels to make it happen, it holds great potential for sake in places where counterfeit products are a problem. 
---
Saga Brewery Returns With Tōji Titan
Saga- After a twenty-year hiatus, Kōegiku Shuzō is shaping up for a glorious comeback thanks to the drive and ambition of two former television producers. 
In 2013 Satoshi Kusaka and Yūya Tashita were working as producers for an NHK TV program exploring sake. Over the course of the production, the pair became enamored with the subject of their project to the point they began considering the possibilities of brewing sake rather than making TV shows about it. 
The seed of ambition had been planted, and by 2016 Kusaka was studying sake brewing at a kura in Nagano Prefecture. It was during this time he came across Kikutaka, a popular sake made in Aichi Prefecture by Fujiichi Shuzō. Such was the impact this particular sake had on Kusaka, that in 2017 when he and Tashita began scouting locations and putting their brewing plans into action, they reached out to Katsuaki Yamamoto, the tōji behind Kikutaka. As fate would have it, Yamamoto was coming to the end of his contract with Fujiichi Shuzō and giving him the freedom to join the new project. After much research and struggles with issues such as licensing, Kusaka and Tashita came across Kōeigiku Shuzō in Saga Prefecture on the island of Kyushu. The brewery had ceased production in 2006, but the building structures remained intact. The family was happy to see the brewery revived and sold the building and land to the Kusaka, who became CEO of Kōegiku Shuzō. Unfortunately, the family behind Kōeigiku Shuzō had already surrendered their brewing license back to the government, so the crew was forced to find another dormant brewery willing to sell their license, which was then transferred to Kōeigiku Shuzō.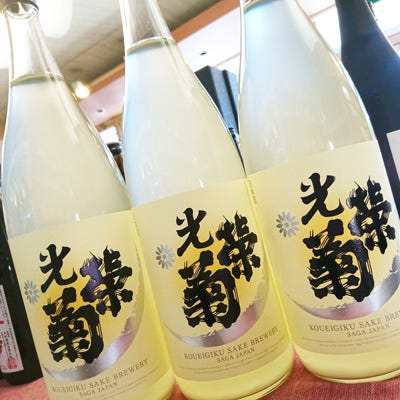 By late 2019, production was underway with the first presses of sake, Hello Kōegiku usunigori junmai and Snow Crescent nama genshu usunigori, selling out quickly - largely based on the fan base Yamamoto enjoyed from his reputation as brewer of Kikutaka. 
Kōeigiku Shuzō now looks forward to expanding the range and distributing sake to a wider audience across Japan.
*While this is a great outcome for Kōegiku Shuzō and the team behind the sake, unfortunately Fujiichi Shuzō has been unable to regroup after losing Katsuaki Yamamoto as tōji and ceased production late last year for the foreseeable future.
---

We have made this issue of SIN available for everyone - however if you are not a paid subscriber please consider supporting us by subscribing.
When you sign up as a paid subscriber you will get a 31 day free trial (that's two free issues) and you also have access to all the SIN archives.
$10 a month or $100 for the entire year.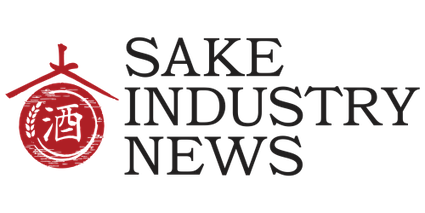 ---
Miyagi And Fukushima Debut New Sake Rice
Tohoku- Sake made with new rice strains from Miyagi Prefecture and Fukushima Prefecture are beginning to hit the shelves to a positive reception. Ginno Iroha, developed in Miyagi Prefecture by crossbreeding Tohoku #189 with Dewano Sato, is the first new sake rice for the prefecture in more than 20 years since the development of Kurano Hana rice in 1997. 
While Kurano Hana is known to produce sake with a clean, light and refreshing profile, sake made with Ginno Iroha is showing to be full, with a soft texture. Kenji Ito, one of the researchers involved in the development of the rice in cooperation with the Miyagi Sake Brewers Association, says he is looking forward to seeing the response to the sake from other prefectures. 
It is hoped the local rice will help promote the concept of terroir in sake, and assist in appealing to a wider international audience.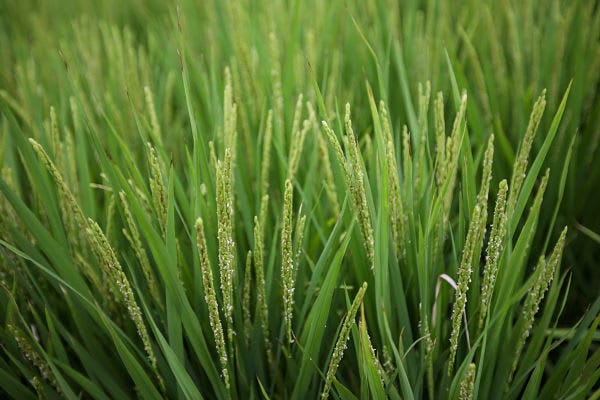 Meanwhile, Fukushima Prefecture has been busy promoting its new sake rice Fukuno Ka. Originally released as Fukushima #50 (see issue#1), the rice has been renamed as Fukuno Ka and was widely used by Fukushima brewers over the season. Brewers reported the rice to be quite resistant to cracking, making it ideal for highly milled styles such as daiginjō. As the prefecture boasting the highest number of awards received for the quality of sake being produced, it is hoped the new rice will cement Fukushima's reputation as a top sake-producing region. 
---
Liquor Store Owner Steps In To Breathe New Life Into Struggling Brewery 
Oita- What was once a brewery facing the possibility of closure around five years ago when fifth generation owner-tōji Masakazu Ōchi was unable to find a successor for the business, Ōchi Shuzō has just opened a new brewing facility in Kamiura overlooking Saeki Bay, and is now on track for a welcome comeback. 
When Ōchi was struggling with finding a successor, nearby liquor retailer Takashi Ikeda saw an opportunity and approached Ōchi with the desire to brew sake himself, even going so far as to supply rice he had grown on rented paddies. 
With no other options, Ōchi agreed to the proposal and in 2015 the brewery released Ikeda's first sake, Sachikaze junmai ginjō. In 2019 the brewery was registered as proprietary limited and released the Hanaemi series of sake as a symbol of a new start. In March, the brewery unveiled its new brewing facility - a 450 square meter, two-story construct with brewing facilities on the first floor and an observation deck on the upper level. The newly invigorated Ōchi Shuzō is aiming to produce 60KL over the next three years.  
While the new facility will be dedicated to producing the Sachikaze and Hanaemi product lines, Ikeda plans on using the former brewing facility to produce shōchū in the future as part of his plan to galvanize the local economy.
---
Retro Sake Brand Returns To The Market
Saitama- Koyama Honke Shuzō has revived the Tokyo Zakari brand, made popular by the similarly named Koyama Shuzō, which ceased production 2018. 
Tokyo Zakari was first released in the Taisho Era (1912-1926) and had been a popular brand up until the 1970s. After the brewery dissolved in 2018, the business was kept in the family as it was absorbed by distant relatives, Koyama Honke Shuzō in Saitama Prefecture.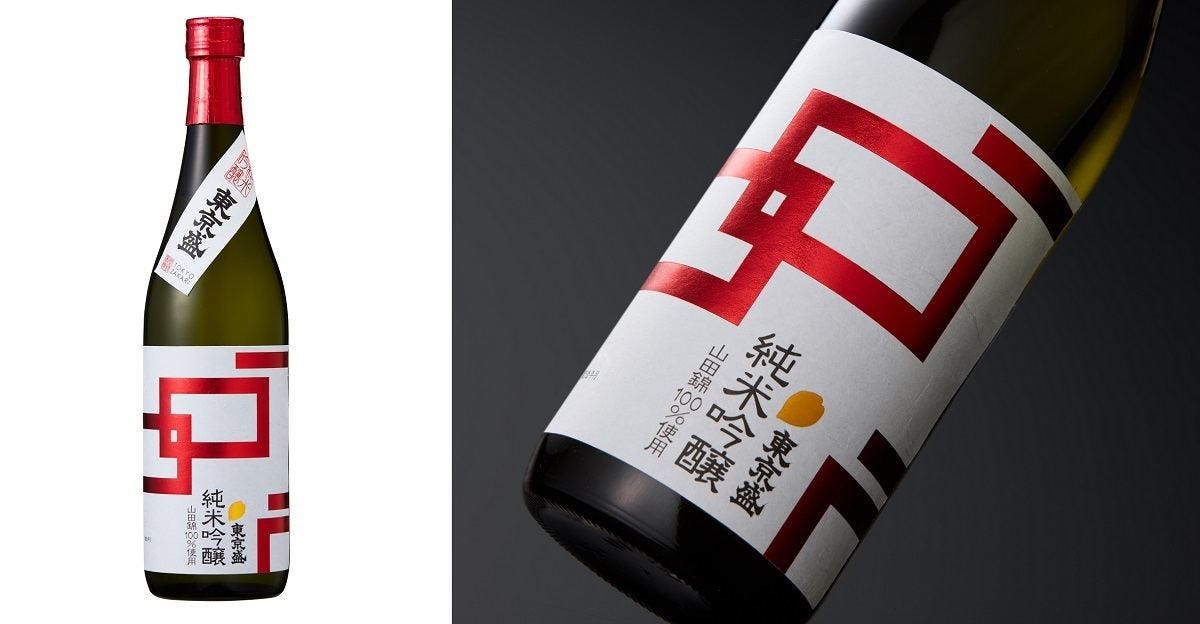 This first pressing of Tokyo Zakari is a junmai ginjō made using Yamada Nishiki and priced at JPY950 for 720ml. Available from March 13.
JG: This is interesting because Koyama Shuzo, the original producer of Tokyo Zakari, was the last sake brewery remaining in the main city (i.e. amongst the 23 wards of the city, rather than the larger municipality of Tokyo). After they closed down, one reopened after almost a century in Central Tokyo, making a sake called Edokaijo. Now, with Tokyo Zakari coming back, there are two in the city of Tokyo. 
---
Industry Stirrings...
Niigata- Niigata University has upgraded its Nihonshugaku Center (Sake Studies Center) to university-wide joint education status as a fully-fledged research organization. Up till now the Sake Studies Center operated as a sub-group under the university's Research Promotion Agency. By becoming a university-wide educational department, other divisions of the university will also take part in research, transmission of sake related information and international exchange to further develop sake education. Going forward, the center will have dedicated facilities for studying sake brewing, culture and health, with accredited faculty members.
New York- Joining Brooklyn Kura, the Big Apple's second sake brewery is set to open in Bushwick, Brooklyn. Under the direction of Tokyo native, Shinobu Kato, Kato Sake Works is looking to find a new audience with sake designed to be enjoyed with local fare such as pizza and tacos. Having never actually worked in a sake brewery, Kato is a self-taught brewer and will be introducing his line-up of nigori, junmai and namazake made with calrose rice milled to 60%. The official opening of the brewery was scheduled for April 4 but has been postponed due to the COVID-19.
Hyogo- As the crowdfunding movement gathers more traction as a means of creating more new and experimental sake, Nada stalwart Sawano Tsuru has joined with project development group Trinus to produce two new interesting sake to be released to their backers. 
One is 100 Kikizakeshi, named as a nod to the more than one hundred employees of Sawano Tsuru holding the Kikizakeshi certification. The sake employs the use of ultrafiltration to remove all undesirable enzymes without pasteurization resulting in nama-style sake with the stability of a pasteurized sake, also eliminating the absolute necessity to keep the sake refrigerated at all times, as is the standard for unpasteurized sake.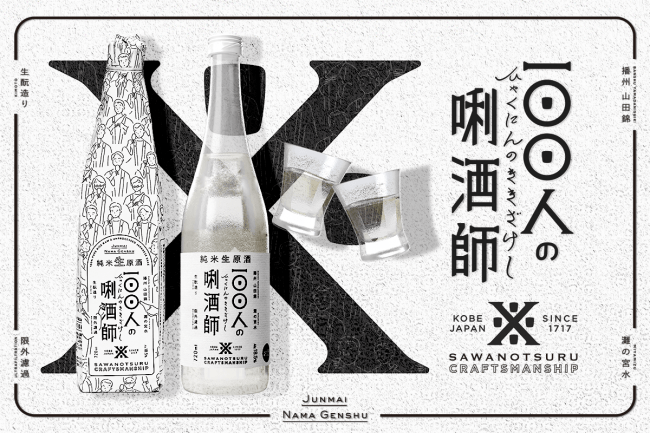 The other sake, Tamaniwa Yoitai Yorumo Aru (Some nights I feel like getting a little tipsy), is a sweet, umami-driven junmai genshu made with double the usual amount of kōji.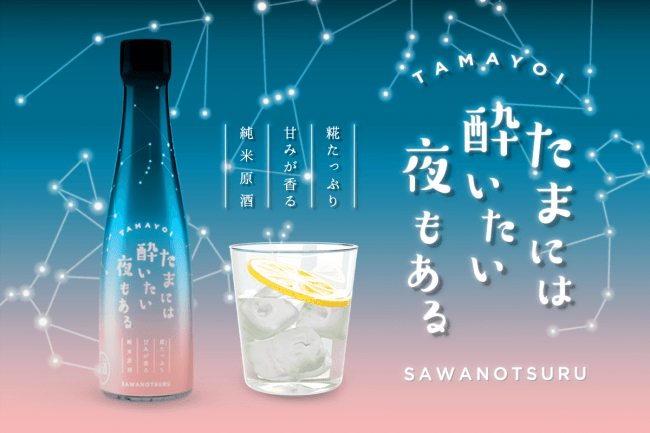 Trinus spent six months working with brewery staff to come up with the concepts for the new sake, which were pre-released to project backers on March 3. 
Source -
Jiji
---
Kura Profile
Ryoichiro Mamiya (Miyoshikiku Shuzō)
For this issue's kura profile we head to Tokushima Prefecture on the island of Shikoku.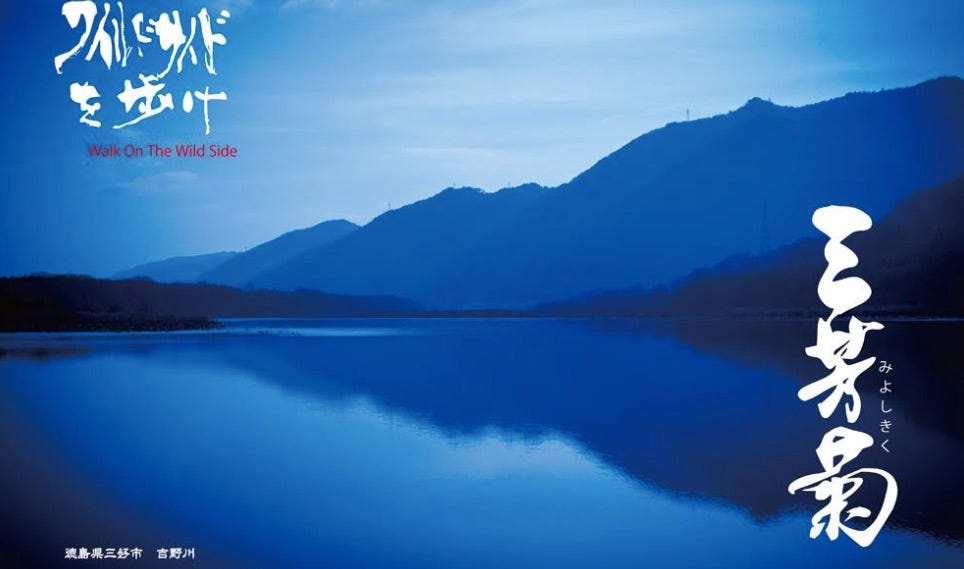 Ryoichiro Mamiya, owner/tōji at Miyoshikiku Shuzō is a true punk rocker of the sake scene. The polarizing sake he produces is equally well known for its anime and punk rock-inspired labels as well as the sweet and sour, punchy flavor profiles that are often out of step with the traditional image of sake. His love of music comes through in some of his labels such as The Stooges inspired "Seek and Destroy" and the popular (Walk On The) Wild Side series (which uses ungraded rice varietals).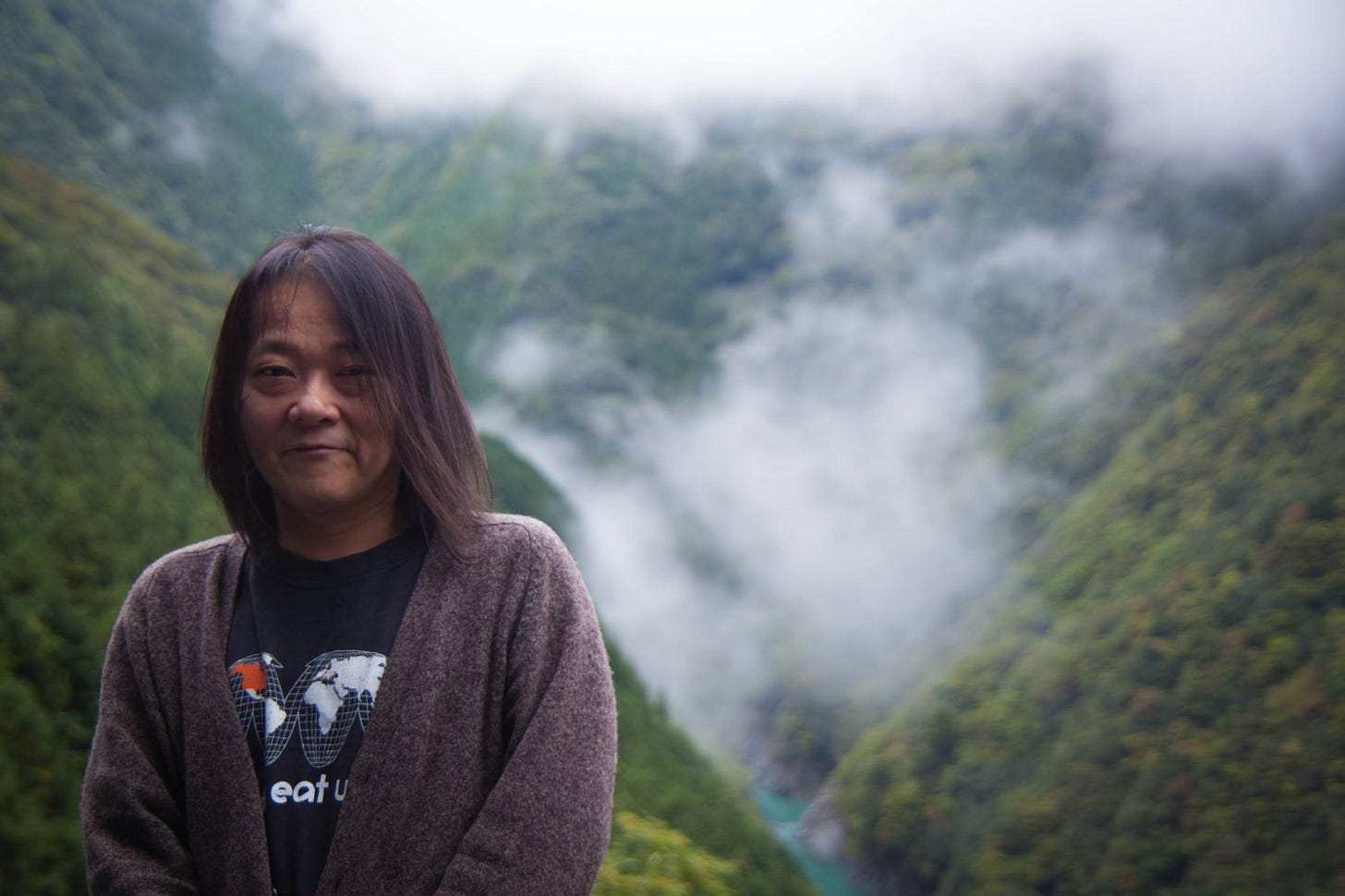 An avid musician himself, Mamiya has quite a collection of various musical instruments and enough DJ gear to open a chain of nightclubs. He also boasts an impressive collection of thousands of vinyl records covering just about every genre you could think of. Miyoshikiku sake is not known for its subtlety - pungent tropical aromas, biting acidity and a distinctive funky quality make it sure that once you've tried a Miyoshikiku sake you're unlikely to forget it. Although Mamiya does most of the brewing himself, a few years back he took on Ikuko Udaka, former tōji at the now-defunct Shinonaga Shuzō (Ehime Prefecture) as co-tōji. Udaka's influence has been an interesting development for the brewery with styles such as yamahai now being explored.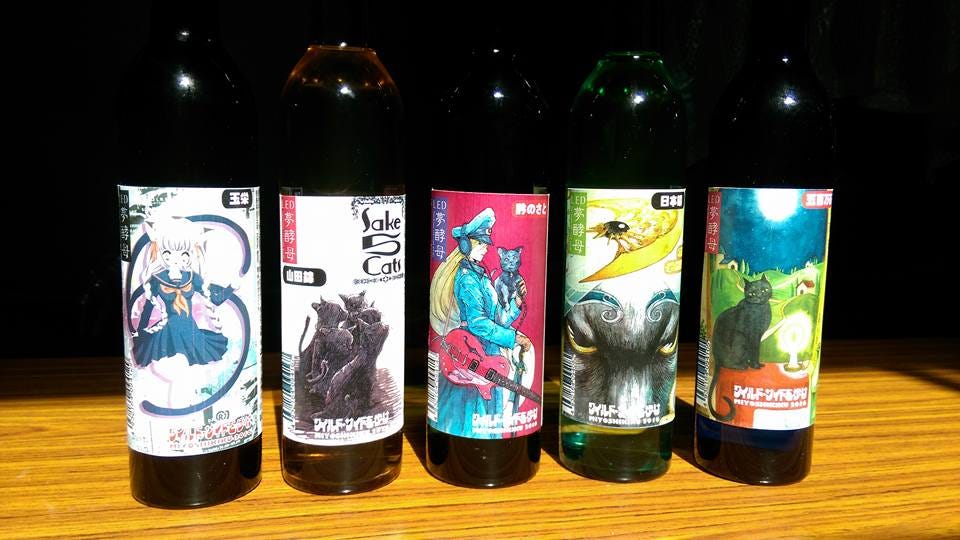 In true punk-rock style, Mamiya isn't seeking to please everyone. He makes the sake he wants to. And while the sake and labeling may raise eyebrows among some of the old guard in the sake game, Mamiya's loyal fan base appreciate his unorthodox approach and willingness to take chances to stand out from the crowd.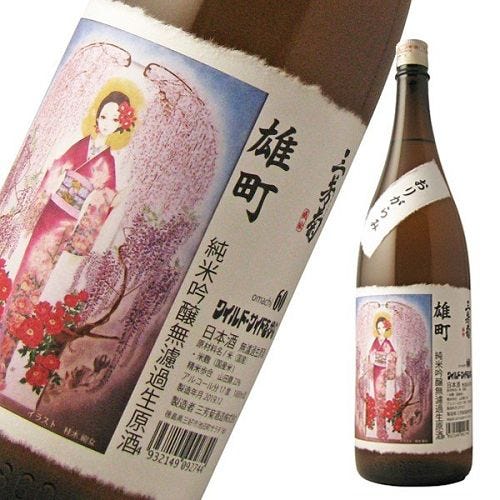 1. How did you find the quality of rice this year?
Compared to last year, we didn't find the rice particularly different. For a few years now we've been using only locally sourced rice. I feel more of a difference since we made that switch. We've getting Yamada Nishiki and Gohyakumangoku locally and as of last year Omachi as well, but local Omachi feels a bit harder than Omachi grown in Okayama. This area is subject to fairly extreme temperature fluctuations and I wonder if that doesn't have something to do with it. 
2. Anything new happening in the kura this season? Any changes to previous years? 
Udaka-san has always been in charge of yamahai production, but this time we're collaborating more on some of the other products together.
3. Have there been any new challenges this year?
It's been a warm winter this year, which has sped up the fermentation process. The sake is all done before you know it. It's been a little difficult to find our rhythm this year. 
4. What was the first sake you made this brewing season?
Tokubetsu Junmai made with Awa-grown Yamada Nishiki milled to 60%.
5. Which sake do you enjoy brewing and which do you find challenging?
They're all fun and difficult at the same time. In particular, producing a consistent flavor profile to previous years is difficult. 
6. Any new products or releases this year? 
Nothing in particular this year.
7. How is production volume for this year compared to last year?
Pretty much the same as last year.
8. What is your most popular sake?
Tokubetsu Junmai made with Awa-grown Yamada Nishiki.  Or possibly Ichi, made with ungraded Yamada Nishiki.  
9. Which of your sake do you like to drink after a hard day in the kura?
Lately, it's been the junmai ginjō made with local Omachi rice. 
10. What are you looking forward to once the brewing season is over?
Getting our new sake out to our customers and hearing what they think of what we've done this year.  
---

We have made this issue of SIN available for everyone - however if you are not a paid subscriber please consider supporting us by subscribing.
When you sign up as a paid subscriber you will get a 31 day free trial (that's two free issues) and you also have access to all the SIN archives.
$10 a month or $100 for the entire year.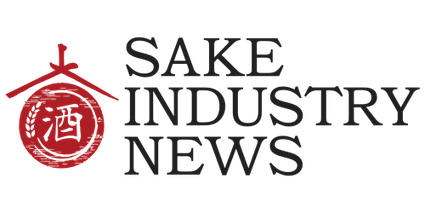 ---
Looking For Silver Linings 
by John Gauntner
And now, from the SIN gloom and despair corner, we bring you the following report. The Ministry of Taxation recently released their annual "General Outlook of the Sake Industry" report, based on a survey of companies in the industry. The subjects of the survey were the holders of brewing licenses (so, for example, a large company with three facilities would need three licenses, and represent three responses) as well as companies that just bottle sake but require licenses to do that. It is not clear how many such companies exist. However, the survey was based on 1378 responses. 
Of those, 423 companies were not profitable during the one-year period ending October 1, 2018. This number was actually up by 55 companies from the previous year, and comprised 38 percent of all companies responding to the survey. Another metric used in the survey was companies that made less than 500,000 yen profit (about US$5K at the current exchange rate), and if those companies are included, then a whopping 47.3 percent of all sake producing companies were in the red or barely profitable. And again, that number was up a bit from last year. 
Certainly, there is more to this hovering a bit below the surface. Creative accounting may play a part, as all companies in all industries and of all scales of operation like to avoid corporate taxes, and resourceful use of profit can make things look worse than they are. But that is pure conjecture. Many brewery-owning family enterprises have other businesses that can help a generations-old arm of the operations to survive while walking that fine line. All that is beyond the scope of this article, the main point of which is that almost half of companies in the industry are struggling - at least on paper.
The production demographics of the industry are interesting as well. Of the 1378 responders, 1095 are very small, making less than 200 kl of sake a year (the equivalent of about 22 thousand 9-liter cases or around 1000 koku). On the other end of the spectrum, there are only eight companies that make 10,000 kl or more each year. The remaining 283 companies are scattered in between these two extremes, albeit with most of them on the smaller end. To further drive the point home, the 1095 small producers pay but 11.4 percent of the sake taxes, while the "Big Eight" pay 44.5 percent of them.
The point is that the sake industry is extremely polarized. Note that neither end of the spectrum is better than the other; they are just quite different, which makes it challenging to move as a whole. 
The article went on to look at overall sales, revenue and profit (or lack thereof) for the industry overall, and the average per capita (per company) profit. While red ink was everywhere, when massaged properly, some of the numbers did not look so bad. Having said that, there are many conditions that are not visible and apparent in the industry, making it difficult to fully grasp the significance of any one set of numbers. 
Regardless, in the end, the solution – or at least the one clear way that we can help – is the same: Drink more sake. Promote more sake. Sell more sake. Enjoy more sake.
by John Gauntner